Updates!
6/15/2021: I'm back babey.
1/25/2021: I'm starting an update log here. This website is a mere shell of my vision for now. Currently I am working on the Morrowind page, and have some pages planned out. I'll have a collection of music videos linked in music, along with some of my favourite albums.
Welcome, dude!
This is My Own Summer, my website for things I'm passionate about.
The Morrowind section is about the Elder Scrolls III:Morrowind, I'll post pretty pictures and my full modlist there some day.
In music, I'll talk about music I appreciate and maybe some song edits if I can fit them.
Tech! I love old technology dude. This will contain mostly ramblings about my Wii & 3DS homebrew.
Over in the pet aisle, I'll have pictures and info about all the important animals in my life.
I like Pokemon a little ykno. Everyone does. I like to play gen II so I'll have some pictures of my prized Pokemon.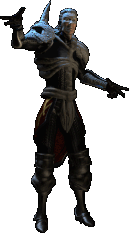 Here are some links to other pages!